Get Ready
While COVID restrictions make it impossible for us all to meet in one place, we want to encourage you and your church leadership to plan for a shared Annual Conference experience. Here are some tips for how to make the most of your time together.
Annual Conference Schedule
Each day we are planning to release materials that you and your team can watch and share with your congregation. We highly recommend you and your team read through the book of Nehemiah for a primer on how God uses people to build – and rebuild – thriving communities.
Day One
Wednesday
We begin Annual Conference remembering, like Nehemiah, what we have lost and how God has continued to lead through the pandemic all while celebrating God's work in and throughout our Conference and ministry partners.
Day Two
Thursday
Annual Conference continues with updates on our incoming board and committee leadership, information about our international ministry partners, and a call to consider how our values define how we rebuild moving forward.
Day Three
Friday
How did Nehemiah activate an entire city to begin – and complete – the rebuilding of Jerusalem? Discover practical tools for agile, people-driven ministry. We also celebrate our incoming Ministerial Candidates and the ordination of our 2020 Elders.
Day Four
Saturday
Nehemiah wasn't just building a city wall – he was building a community that would thrive in the presence of the Lord. We welcome and consecrate our 2021 Elders and commit to the challenge of rebuilding ministries with purpose.
How to Prepare for Annual Conference
We want Annual Conference to be an impactful event for you and your ministry team. To help with that, we recommend you do the following:
Is This Your First Annual Conference?
If you are a delegate or representative and this is your first Annual Conference, make sure to contact your pastor and find out what you can expect. We look forward to celebrating with you throughout the week of May 12-15 and can't wait to hear how God blesses you and your church this year.
Check Your Email
We will be communicating with you and your ministry team via email throughout Annual Conference, so make sure to check for email from the Free Methodist Church in Southern California. If you are not receiving emails, please check your spam folder first and then contact us and we will correct the issue.
Schedule a Watch Party with Your Team
Each day we will release videos and content through our YouTube channel which you can watch at any time. However, we recommend that you plan to watch the sessions with your church leadership either in-person – if it is safe – or online together. There will be opportunities for worship, prayer, and discussion each day and we hope that you will take time to share what God is teaching you during our time together.
Get Your Annual Conference Materials
Each church will receive a gift box with study materials, gifts to help you remember your time at Annual Conference, and snacks! If your church would like to order additional materials, let us know.
Order Additional AC21 Materials
[gravityform id="4″ title="false" description="false"]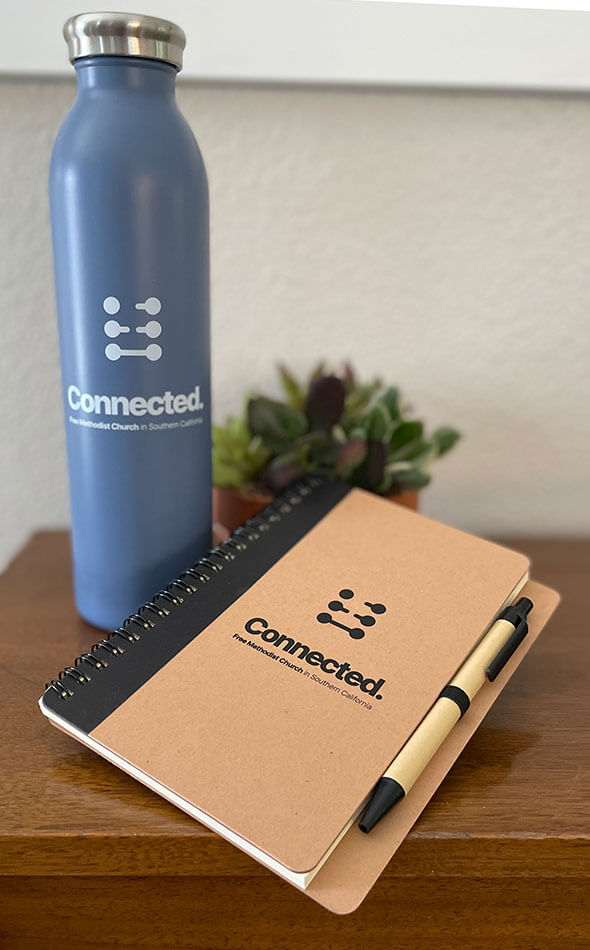 If you are an Elder or conference delegate, make sure to ask your church leadership about your Annual Conference 21 gifts.